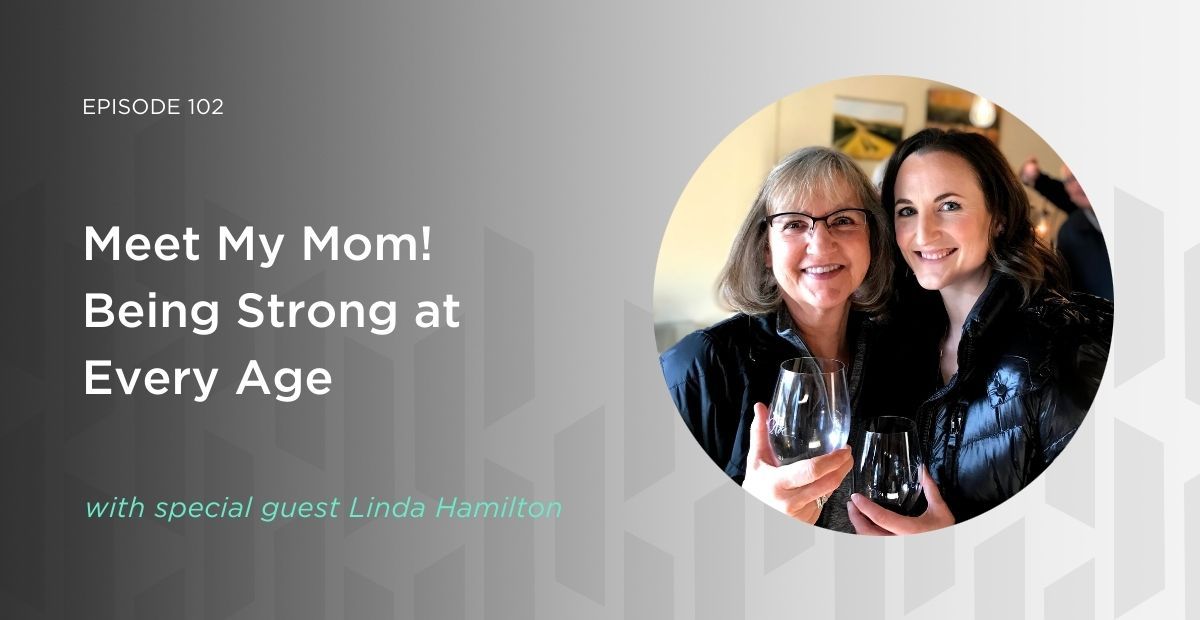 May 11, 2021 by Megan Dahlman
Being Strong at Every Age with Special Guest Linda Hamilton
The original Strong Momma...my mom
Today, I am extremely honored to introduce you to my mom! And let me tell you, she is the original Strong Momma. In this episode, we laugh and reminisce about at-home aerobics classes on VHS, her high school days of track and field, her hilariously surprising experience running the Bloomsday Race, and yes, even her time spent in jail. (You read that right!) 
I'm proud to say that my mom is such an inspiration of strength, faithfulness, and perseverance for us all.
You'll be inspired by her story that it's never too late to start and try something new. She began strength training in her 60's and feels so good because of it. But whatever you choose to do, her message is to stay moving, keep active, and you will have the blessing of enjoying your body for a long time to come. 
Love you, Mom
xoxo
Sign Up for our weekly podcast newsletter so that you can receive all our exclusive updates
©2020-2021 VIGEO, LLC | All Rights Reserved
* DISCLAIMER: This website does not provide medical or healthcare advice. Consult with your physician before making any dietary or other health-related changes.